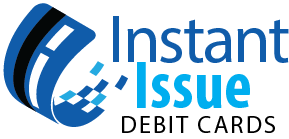 Instant Issue Debit Cards Now Available
Convenience is key in everyone's lifestyle. That's why First Port City Bank has launched Instant Issue Debit Cards to eliminate the 7-10 day wait for a new debit card. With this program, pre-printed, chip-enabled card stock is customized with the customer's name, card number, expiration date, and CVV code, immediately upon request.
Cards are available within minutes by stopping by any of our 5 Branch locations.